Hello Riders!

A brand new year awaits, but before looking forward to the future, why don't we walk through the memory lane? – just to take us back and see what Riders of Icarus have become. We had the Dawn of the Magician content released around July of 2018 which gave way to the newest member of our family, the Magician class, and of course how can we forget the race to becoming the first-ever magician to reach the max level then, this has been fun, of course up until now the Magician stands as one of the most favored class since its release.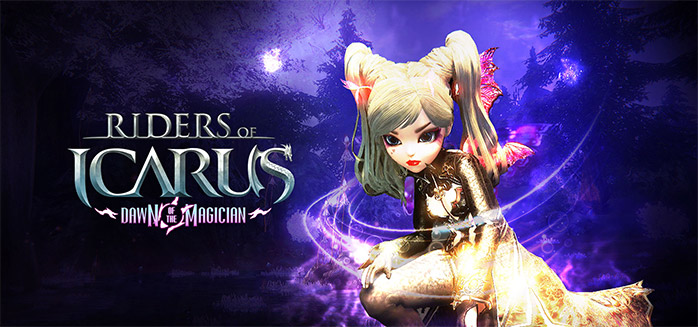 Going recently in our memory lane is the Shadows of Turimnan which was rumored to be released sooner but we admit delays have been made to make Turimnan bug free – pun intended, although after its release we cannot deny that bugs are still present – yes were still doing bug puns, but overall it has been a successful release with minor issues that came with it. Who couldn't forget Kurodian and how she *spoiler alert* betrays you! And also how can we stop loving the adorable Soluna the Spiroon! Well with those said I think that would be enough flashbacks.





Let's see what 2019 has in store for us.



Ever had that feeling wherein you'd say "man, I want to get that familiar but I can't get it without releasing my Soluna the Spiroon." Well, all of this is not possible at a snap of a finger, originally the storage is supposedly only 65 slots this is why the update is considered, because it may cause lags or problems for the Familiar Storage – all the more reason why it was delayed, That's why we've come up with a brilliant solution! We've added 25 more slots! Ingenious, I know, after hearing the suggestions of the players and with the hard work of the developers it has become possible. So what are you waiting for Rider! Tame them all!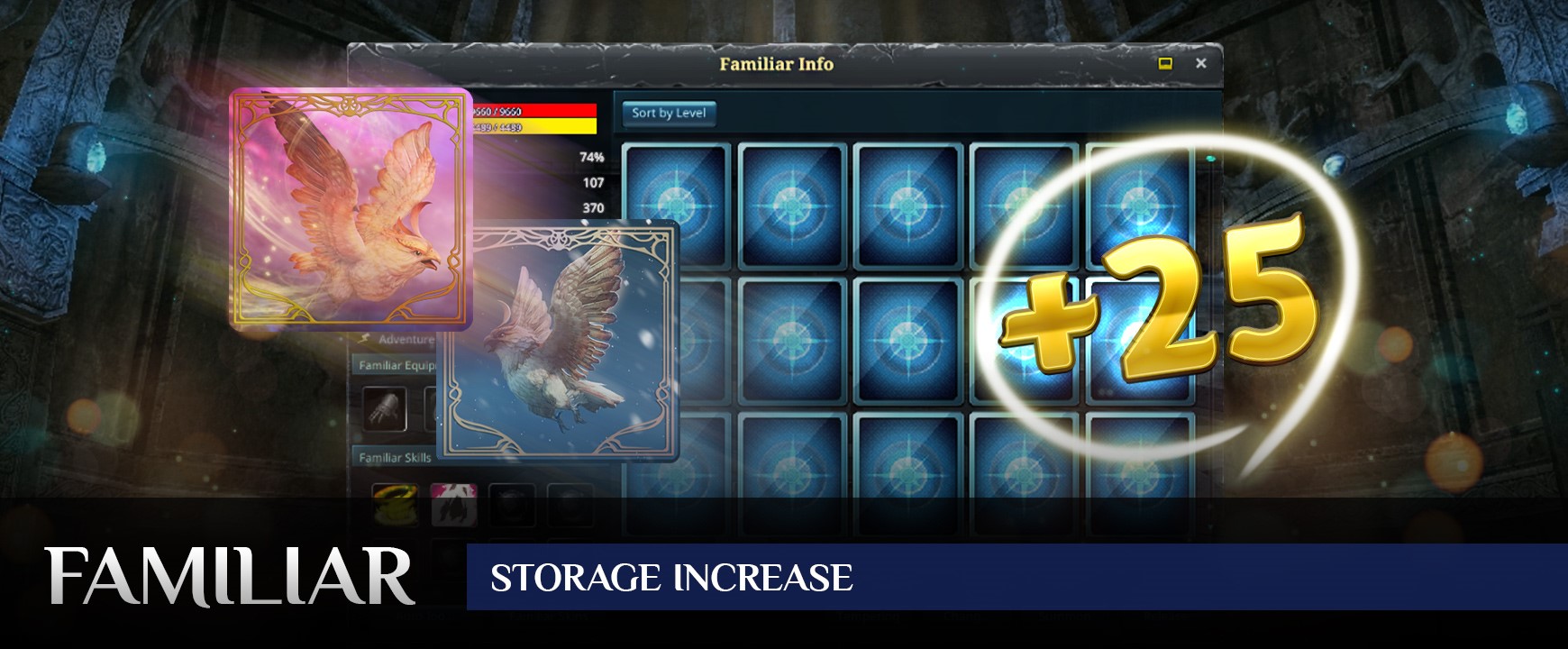 It's rumored that there has been an old labyrinth, long forgotten but recently discovered, although much has changed there are still echoes heard – with abominations, criminals alike roaming in search of an exit to wreak havoc on Hakanas, we hope you've been preparing yourselves because Hadakhan's Underground Labyrinth is released, face yourselves upon hordes of incoming enemy and defend the crystal to stop the evil forces from coming out. There are lots of contents such as new quests, enemies and loots!
---
A new enemy awaits!

Set sail lads, Rumor has it that a new enemy will arise and will wreak havoc, although little is known about said enemy, one thing's for sure. Once the enemy rises, it will be a heck of a party. Here's some concept design to tease you with:


Ready up and lets Party!
Ready up ladies and gentlemen, a huge party is brewing and we want you in it! – that's all we can say for now, although you can feast your eyes on these concept design:


Lost at sea!
You all do this, some do it for the money, some do it for the surprise of fishing a cool item, but let's face it, you let your character idle and perhaps you do this while you sleep, but don't worry, we've got that covered, fishing will be more fun now, lining up with new quests which will make you think about what courses of action you'll take. That much is given out but more details will be uncovered in the future so stay tuned!


Ranked!
What is this?! A new ranking system in development? All the more reason to get out there and grind to be the best player there will be!

As much as we want to discuss this, it will remain top secret information for now! Don't blink or you'll miss it!


More Stuff!
Something about Familiars and Tempering?! We've seen the future and it is so bright that we can't see what happens with this update – just kidding, we already know but it remains a secret for now, but this will surely add spice to the game, so make sure to keep on playing and keep yourselves updated with our announcements and news!



It has been a great ride – pun intended, we admit not much has happened in 2017 up to early 2018, however as most people quote "it's worth the wait", We've released contents and pushed boundaries this late 2018 to give you guys an awesome adventure to be in, we also admit that, yes, we've released promised contents we acknowledge and took responsibilities by fixing bugs even if it costed setbacks from time to time. We will continue to bring our best in producing and updating content to keep veteran players more and for newer players to have rich content and story from the game.
---
We would also like to take advantage of this moment to give a statement about the news wherein Nexon was doing big business moves we are happy to announce that Riders of Icarus will not go away, and will still continue with its fruition, of course with the support of you, the players.

Thank you and keep on Riding!

- ICARUS Planning Team