Pre-migration Guide
Thank you for giving us your love and support in Icarus. Here, we will guide you throughout of the migration, just follow the steps below and everything will be fine.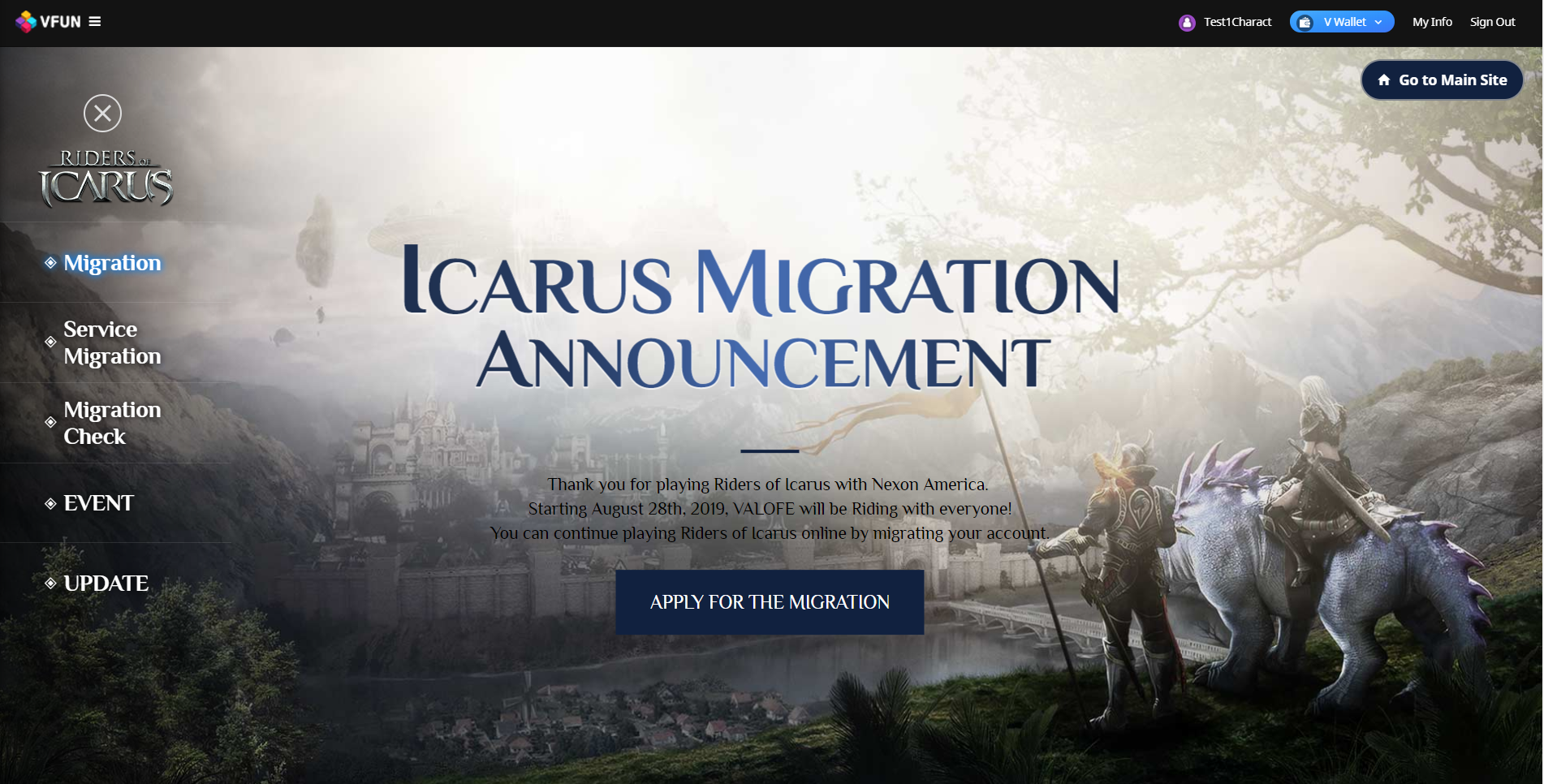 First, we have to know the conditions for migrating our accounts.



Conditions:

1. You must have Nexon Account with at least 1 character.
2. You must have a VFUN Account.
3. Once you have Nexon Account and VFUN Account, you are now ready for the migration.




Steps on Migration



1. Login to your Nexon Account and VFUN Account.

2. Open the Migration Website link to your browser and there you will see the "Apply for the Migration" button in Migration tab.

3. Click the Migration button and you will be redirected to Service Migration.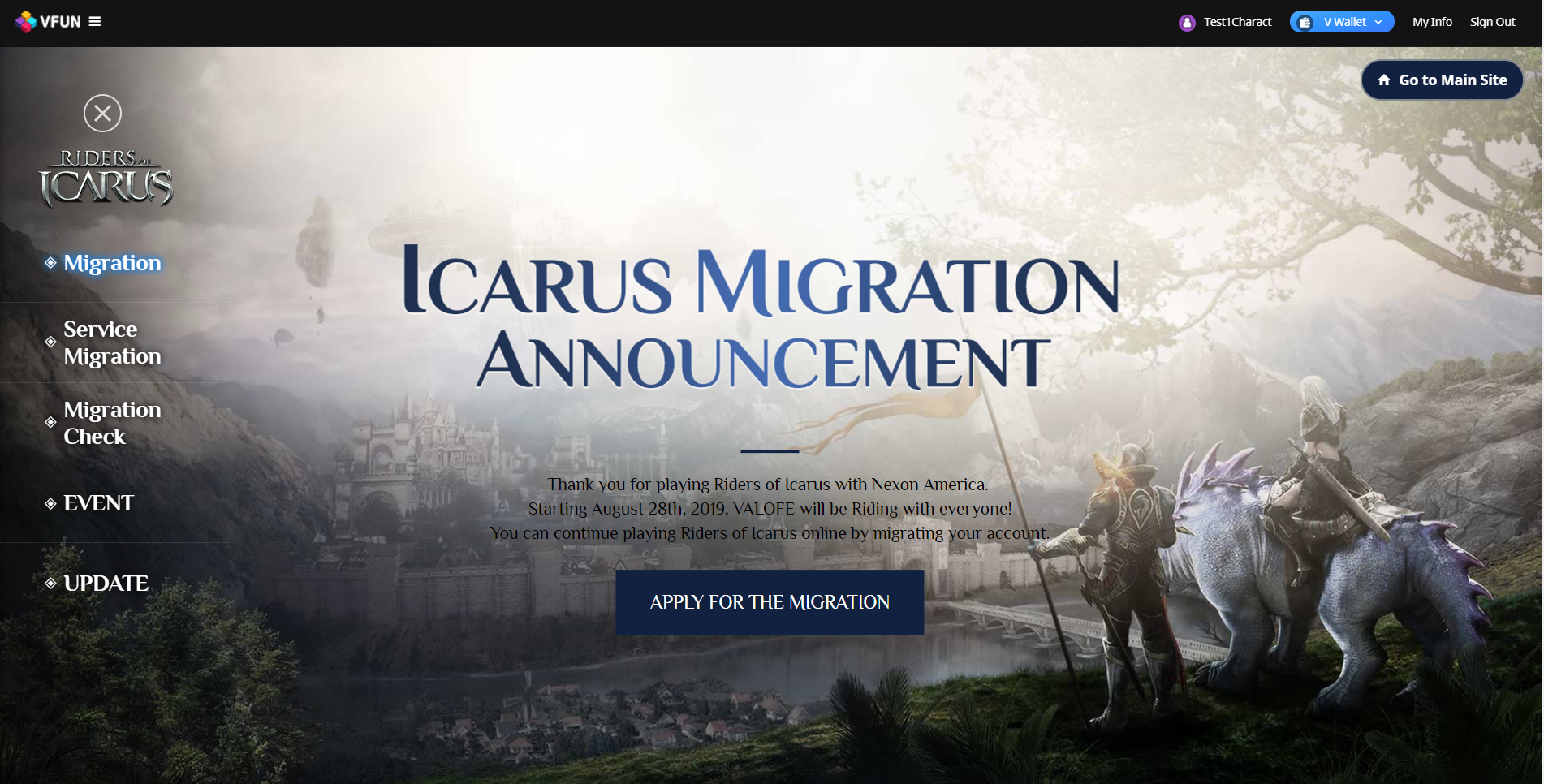 4. On Service Migration, click the checkbox to agree with the data migration agreement.

5. After clicking the checkbox, click the "Migrate to VALOFE" button.

6. Make sure that you have at least 1 character to your account for you to be able to migrate your game data.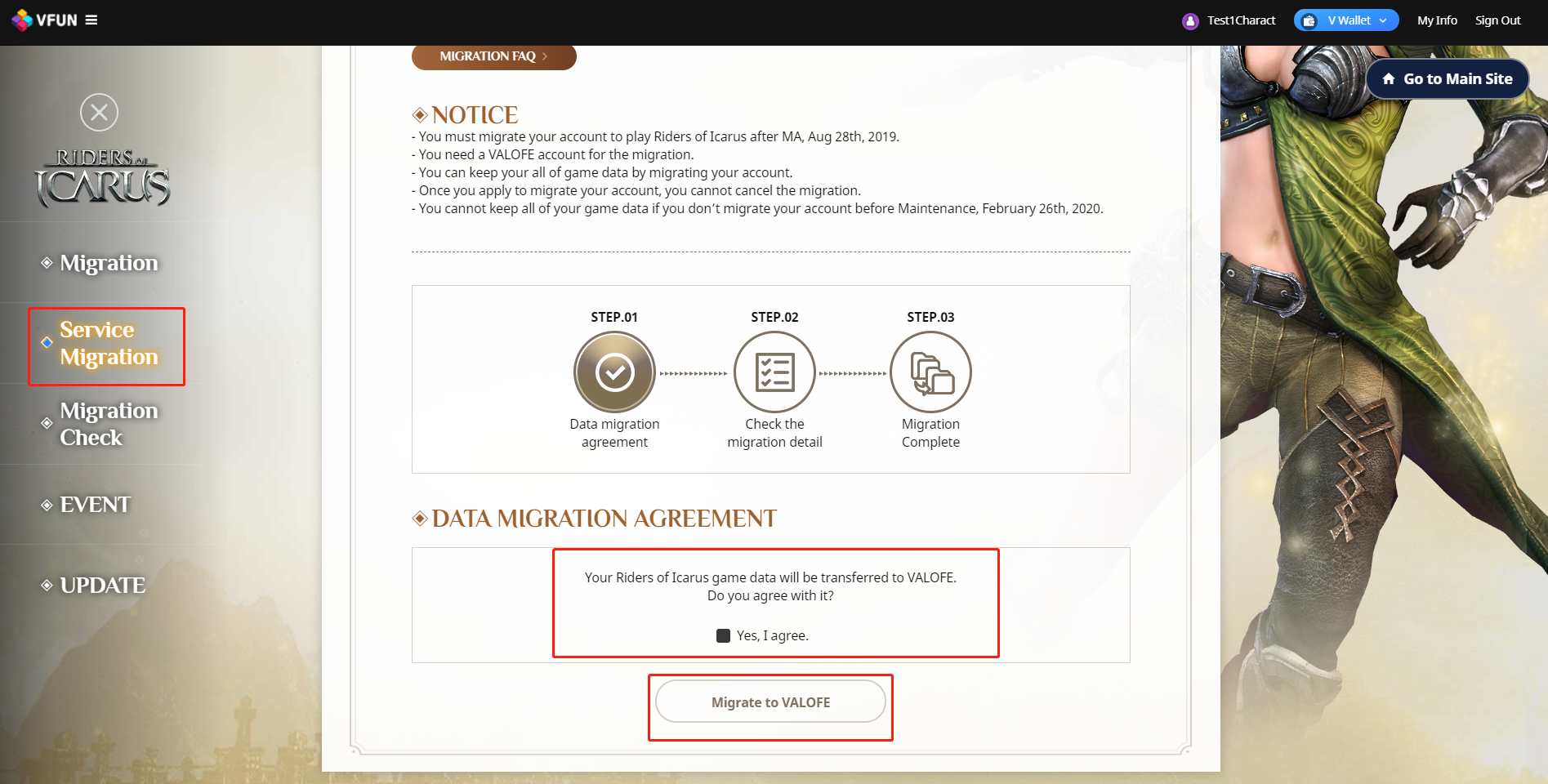 7. Check the Migration Detail before clicking the confirmation button.

8. Once you have double-checked the migration details, you can now click the confirm button and click again the confirm button, you will notice that you will be re-directing to Event Page tab.

9. To confirm your migration success, you will receive an email regards to the migration success to your Gmail/yahoo accounts that you have used to migrate your data accounts.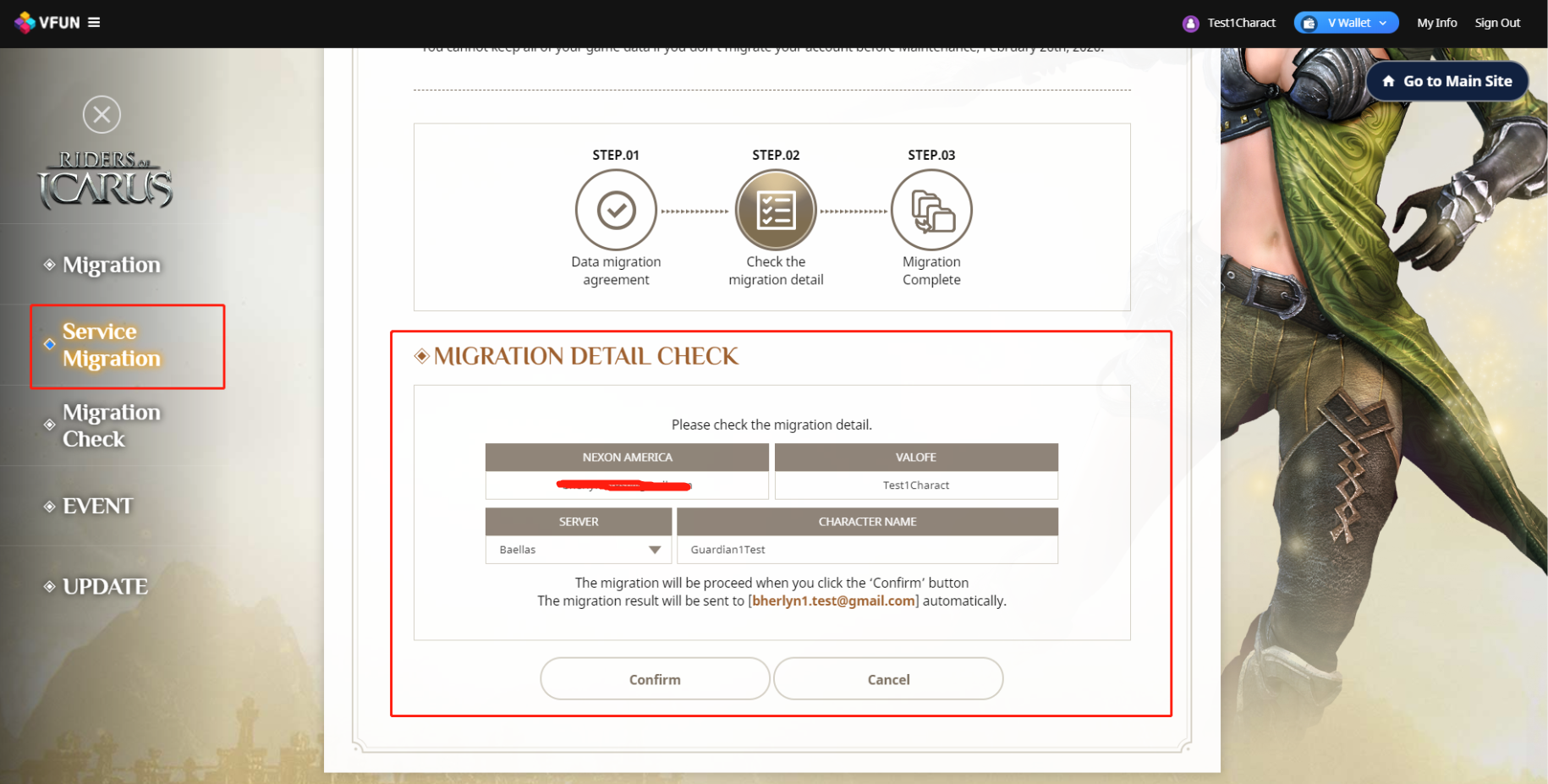 ---






For those you pre-migrate their accounts from July 31 - August 27, you will receive a Traveler of Worlds Package with exclusive VALOFE Items included.
Traveler of Worlds Package



After migrating your accounts, you can enjoy viewing everything in the Migration Web-page. You can also see what VALOFE's plans for Riders of Icarus.