Good Day Riders!
Look forward to your daily logins to VFUN with this new Summer Event!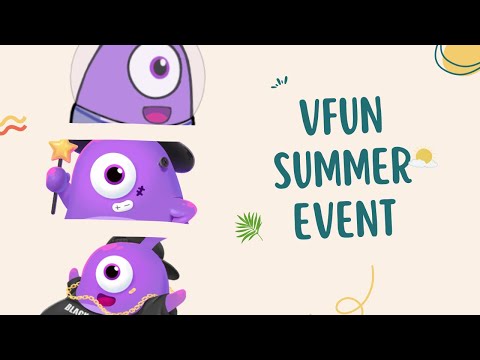 LOGIN your account,
CHARGE Gcoin,
Reach a GRADE,
and look forward to a flow of BONUS Gcoin!
• Instantly gain BONUS Gcoin just by CHARGING your VFUN accounts regularly!
• Claim DAILY Gcoin BENEFIT when you advance a GRADE!
• Higher GRADE means more BONUS Gcoin!
VFUN Buy Gcoin Page : Click HERE
https://billing.valofe.com/main/buy_...nt_return_url=
FAQ :
1.
How do I get the Benefits?
- Charge your VFUN account to activate your Grade, once you reach certain Grades, you will instantly get Bonus Gcoin, or better yet, DAILY GCoin Benefits!
2.
How do I know which Grade I am in?
- You can check your Grade by visiting your vWallet, you may also view the details of the Benefits you can claim there.
https://billing.valofe.com/main/buy_...nt_return_url=
3.
How can I claim my Benefits?
- Visit the vWallet page on your VFUN account and click on the "My Benefits (0)" button, you will know if there is a claimable Benefit when the counter goes up.
Make the most of this event until
September 30, 2022 PST!
[Notice]
After the update, your purchases will now be deducted to your regular Gcoin first, once consumed, only then the bonus Gcoin will be used. Please take note that this is a permanent adjustment.