We have prepared a contest for everyone that you will surely love to participate! Who doesn't want their own Guild Emblem be displayed in-game? Love the idea? Come and let's start participating.
UPDATE
Guild Emblem Event Details:
Guild Emblem contest will open on March 10, 2022.
Guild Emblem contest will have closed on April 20, 2022
Announcement of winners April 21, 2022

Guild Emblem soft copies submitted should have the following dimensions:

Resolution: 64x64

Bit Depth: 32

Image Type: DDS

Fill up and upload the DDS file in the Form Link:
We will be choosing 10 winners out of the many players that send us their Guild Emblem design. Below are the terms of the event. Violation of these terms will result in immediate disqualification of the entry.
Terms & Conditions:
All commissioned artwork is for noncommercial purpose only

.

Redistribution of user's artwork for use in printed merchandise or as promotion of goods, services or social media pages is prohibited. VALOFE will only display the art in the forums as the chose the winners to acknowledge it

.

Conditions for Reposting.

The other users must get permission to repost the artwork wherever they would like, as long as proper credit is given and the owner's watermark/signature remains intact and unaltered.

Prohibited Actions.
Altering owner's artwork in any way without asking for permission before hand, with the exception of cropping/resizing the image for an icon or other use.

Use owner's artwork as references for your own, whether tracing or re-purposing parts of the image.

Claiming the artwork as your own.
Intellectual Property.

Except all content provided by artists under the Artist Terms & Conditions, User owns the Art, and the copyright in the Art, including without limitation, in any User Content, other content, text, website graphics, and the arrangement and selection of images and artwork. Reproduction of any portion of the Art requires prior written permission from VALOFE, and may require a licensing fee.

Copyright Infringement

. If you believe that your work has been copied in a way that constitutes copyright infringement, please provide our copyright agent the following written information:

(i) an electronic or physical signature of the person authorized to act on behalf of the owner of the copyright interest;

(ii) a description of the copyrighted work that you claim has been infringed upon;

(iii) a description of where the material that you claim is infringing is located on the Site; (iv) your address, telephone number, and e-mail address;

(v) a statement by you that you have a good-faith belief that the disputed use is not authorized by the copyright owner, its agent, or the law; and

(vi) a statement by you, made under penalty of perjury, that the above information in your notice is accurate and that you are the copyright owner or authorized to act on the copyright owner's behalf.

Third Party Intellectual Property.

VALOFE respects the intellectual property rights of others. We will respond promptly to remove material that infringes another person's copyright or other intellectual property right. Pursuant to the Digital Millennium Copyright Act (17 U.S.C. § 512(c)(2)),

Privacy Policy.

By agreeing to these Terms & Conditions, you certify that you have read and consent to our Privacy Practice as outlined in our Privacy Policy.
Rewards:
Players that will participate and win the TOP 10 spot in the contest will be guaranteed that their Emblem Design be added in-game and can be used by all the guilds. The rewards will only be given to our TOP 3 choices and the rest of the chosen winners will get consolation prizes.
Top 1: 20,000 Gcoins worth of Items.

Top 2: 15,000 Gcoins worth of items.

Top 3: 10,000 Gcoins worth of items.

Top 4 - Top 6: 5,000 Gcoins worth of items.

Top 7 –Top 8: 3,000 Gcoins worth of items.

Top 9 – Top 10: 2,000 Gcoins worth of items.
To receive the rewards, you must message the GMs directly to discord. You can DM the following below:
ICARUS Global GMs:
GM Lyco#3141

GM pays#0186
ICARUS SEA GMs: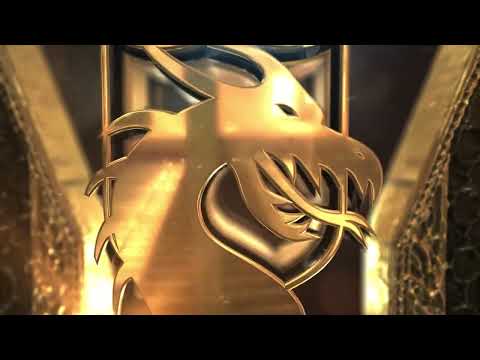 Good luck to everyone! And may the best Guild Emblem Design wins~