Welcome Riders to our Black Friday Event in VFUN!!
To earn rewards THIS post should have the following requirements:
- 250 Likes
- 150 Comments
- 150 Shares
- Tag at least 3 of your friends

Just Like, Share, Tag, and Comment what have you experienced right now in-game. It can be a dedication, a suggestion, or a message to GMs.

Rewards will be sent to all players in the game, so you have to work together to reach this number of Likes, Comments, and Shares.
Rewards:


- Blessed Mythical-Exclusive Tempering Stone x2
- A Myth of Lucky Box x5
- Candied Apple (Buff) x5
- Zelnaris Weapon Box Crafting Package x1
- Fenris Crafting Material (TBA quantity of materials)
And for an additional reward, have you checked the YOUTUBE Link in this post?
If not, you better be!
As VFUN will give away a PACKAGE full of useful items for all the players who will Subscribe and Like the YouTube Video Black Friday in VFUN!

Rewards / Package Details:
Package Name: VFUN YouTube Reward
Package Details:
- VFUN Black Friday Talisman (30 Days)
- Overall Defense +15%
- Money Drop Increase +50%
- Blessed Mythical-exclusive x3
- Black Friday 2021 lucky box x5
- Legendary Seal Stone Package x2
- Legendary Pet Scroll Package x2
- Lv. 200 Jewelry Tempering stone x2
- Fated Infernal Hestine Mark x1
The link to the video can be found here: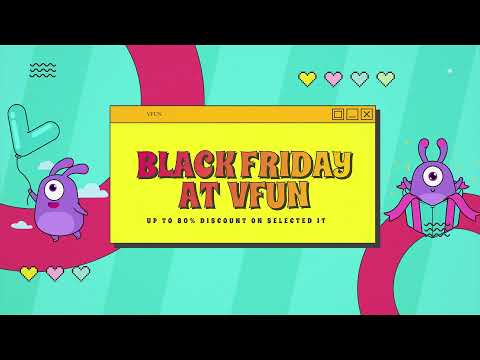 Start Date: 11/12/2021
End Date: 12/7/2021 (Rewards Sending)
Good Luck and let's have a good Black Friday Sale Event in Riders of Icarus